Supratechnic
"On behalf of Supratechnic, we would like to commend the team at Verztec for the quality work done in the design conceptualization, web development and copyediting of our Corporate Website (https://supratechnic.com/).
Our collaboration with Verztec on this project has been a smooth and pleasurable one from the start to the end. The team involved in this project is knowledgeable, pro-active, customer-centric and highly committed to their tasks.
We would especially like to thanks Ying Lin and Ian for value-adding to the project by updating content changes promptly, implementing design changes within a short period of time, and providing us with consistent and useful feedback throughout the course of the project. Verztec has also been efficient and professional in their service, a quality which we appreciate immensely.
Thank you once again for your excellent support and exemplary service. We look forward to working with you again."
Tan May Ling
Manager
Marine Division

Taylor's International Alliance Network
"I am writing to express my sincere appreciation for the excellent work that your team produced in designing and printing our bid proposal to the Singapore Economic Development Board (EDB) to develop an international school.
I believe that the quality of the final product is one of the primary contributing factors with regards to why we won the competitive bid against some of the best schools in the world. Specifically, i liked the team's speed of response, flexibility and quality of design. Si Ning and Gus (the designer) were both outstanding throughout and deserve to share in our success.
I would like to wish the Firm every success in the future and should we require further assistance in the areas of design and printing, we will certainly keep you in mind.
In the meantime, should you have any further queries or comments, please do not hesitate to let me know."
Nicholas Yoong
Chief Executive Officer
Taylor's Education Pte Ltd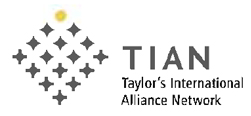 Cerebral Palsy Alliance Singapore
"We approached Verztec Consulting for a design and printing solution for our Annual Report (FY 14/15). In the spirit of community-mindedness, they have very kindly undertaken our project at a discounted price to keep to our budget as a voluntary welfare organisation.
It has been a pleasure working with the whole team. The entire process was very smooth, and the team exhibited professionalism and conscientiousness in meeting standards and deadlines.
We appreciate in particular Project manager, Ms Low Ying Lin's dedication and knowledge in her field of work. She goes the extra mile to deliver a high standard of service and has guided us throughout the entire process. Designer Mr Mas Aidil bin Shariff has also demonstrated his expertise and helped us tremendously in achieving our desired look.
We look forward to working with Verztec for more projects. Thank you Verztec!"
Marissa Loo
Marketing Associate
Advocacy and Marketing Department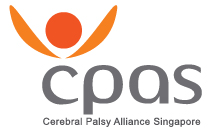 Singapore Shipping Association
"On behalf of Singapore Shipping Association, we would like to commend Verztec for their excellent and professional service in the production of our organization's Annual Review 2014/15.
The team involved understood our requirements and efficiently turned our ideas into vibrant and contemporary designs. They also displayed great professionalism by handling the project in a reliable and responsible manner. We appreciate the care and efficiency put into this project.
Thank you once again Verztec for your dedication to this project and for delivering a high quality product."
Marianne Choo
General Manager
Singapore Shipping Association

Singapore Civil Defence Force
"Thank you for the support, hardwork and dedication in producing and delivering the SCDF training Directory Package in May.
We would like to commend you team for a job well done. They displayed a high level of professionalism in executing the amendments and providing various design solutions; in particular Tianyu.
The feedback we received have been positive; with many complimenting the package to be a comprehensive and well-designed package. Once again, we thank your team for their excellent services."
COL Teong How Hwa
Director
Civil Defence Academy
Public Service Division, Prime Minister's Office
"We would like to thank Verztec for successfully delivering our organisation's 2014 annual publication, with excellent and professional service.
From the beginning of the project to its completion, the team that was involved in this project was pro-active, diligent and customer-centric. They were responsible and efficient, and responded swiftly to our enquiries. They took effort to understand and design the report according to our specifications and responded to our change requests in a timely and responsible manner. Overall, the working process with Verztec was smooth.
Once again, thank you Verztec."
Bai Huifen
Senior Strategist, Strategic Policy Office Centre for Strategic Futures
Public Service Division, Prime Minister's Office
Nanyang Technopreneurship Center
"On behalf of Nanyang Technopreneurship Center (NTC), I would like to share a testimonial of our engagement with Verztec.
Nanyang Technopreneurship Center (NTC) had its annual Entrepreneurship & Innovation (E&I) Festival recently and engaged Verztec as the designer for the branding of its 2014 instalment. There was a very strict and tight timeline that needed to be adhered to and we couldn't be more pleased and happier with the process and outcome. The team provided friendly and quality service to make this stressful process seem easy. The design was what the brief was looking for and NTC has had positive feedback from the NTU community.
Thank you Verztec!
We trust you will have a positive experience with them too."
Ferlene Ho
Manager, Events and Communication
Nanyang Technopreneurship Center
Binders Incorporation Pte Ltd
"We thank your team and you for a good job done to our website.
Your endless advice to assisting us in getting to where we wanted to be helped us tremendously in translating our thoughts into action through our presentation in our new website.
With limited resources on our part, we seek your assistance in getting the job done. Though it took longer than what we expected, we nevertheless got what we wanted.
Just want to say "A BIG THANK YOU" for your team and you for a successful job and I am sure there will be more customers out there who will benefit for your team efforts to getting it done satisfactorily.
Good Job and Keep up the Good Work!"
Andrew Lee
Director
Binders Incorporation Pte Ltd